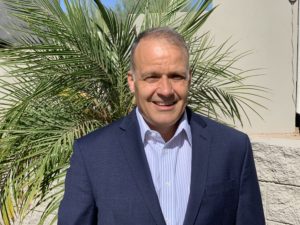 Paul D. Clemens
CHIEF OPERATING OFFICER
Mr. Clemens brings over 33 years of experience to our leadership team.  He has been managing government contracts for over 13 years and provides exceptional leadership to our entire team.  His responsibilities include directing all operations within Torden spanning multiple continents, and multiple contract vehicles.  Mr. Clemens interfaces directly with clients, operational and employee staff daily.
Mr. Clemens has held a number of contract positions in the last 14 years.  Prior to Torden LLC, he served as the Senior Vice President for Operations at Mission Essential Personnel, based out of the Chantilly, Virginia office. His responsibilities included the day-to-day management and oversight of MEP's Worldwide Operations. While at MEP, he held a number of roles to include Sr. PM OEF-A, VP Operations, VP Business Operations Management Branch, & SR. IDIQ PM DLITE/VP.
Paul retired from the Army with more than 20 years of Military Intelligence experience in supporting Signals Intelligence, Human Intelligence, and Special Operations Forces units in worldwide operations.  While assigned to the Army's Special Forces, Paul led Support Operation Team – Alpha, (SOT-A) Teams in support of both training and real word contingency operations.  His experience includes coordinating Tactical and Strategic Intelligence support throughout European, Middle Eastern and African AORs.
Paul has also served on various Operational Detachment-Alpha (ODA) teams in 1/5th and 1/10th Special Forces Groups (Airborne) in support of real-world contingency operations as well as Joint Combined Training Exercises.  He served in various Signals Intelligence positions in Germany, Korea, Fort Devens, at the National Security Agency at Fort Meade, and Fort Campbell.  While serving as a First Sergeant with the 101st ABN DIV (Air Assault), his Direct Support Company deployed in the initial invasion of Kandahar, Afghanistan, as part of Task Force Rakkassan.  Paul was responsible for supporting both Signals Intelligence, and Human Intelligence Operations for the task force. He also successfully deployed a General Support Military Intelligence Company responsible for providing all the Tactical HUMINT/SIGINT teams in the Division during the ground assault into Iraq.
After Paul's retirement, he served as the Senior Director of Operations for the Linguist Operations and Technical Support Division at L-3 Communications, in Reston, Virginia. He provided operational oversight for the U.S. Army's single largest services contract.  He had operational responsibility for the Army's $4.63B linguist support services program that included over 10,000 employees in 22 countries.  Paul provided operational direction and oversight for contract linguist support to both current intelligence and contingency operations for the Department of Defense.  He also served in a number of management roles of increasing responsibility while with L-3; these include positions as Site Manager in Ramadi and Fallujah; as Regional Manager, Western Regional in Fallujah, and as the Central Regional Manager in Baghdad, Iraq.
Paul received his Bachelor of Arts Degrees in Business Administration from the University of Maryland.  He also holds an Associate of Arts Degree in Criminal Justice from Central Texas College.  Paul is the graduate of a number of military schools to include Airborne, Air Assault, Survival Escape Resistance & Evasion High Risk (SERE), Jumpmaster, Advanced Cryptanalysis, Contract Officer Representative, Instructor, and numerous other military courses.
Paul is married to the former Lysa Hlavinka of Scottsdale, AZ and has one daughter.  In his off-time, he enjoys spending time doing outside activities.